Your Reads!
20th September 2021
Here at First News, we love to hear all about our readers' thoughts on books they have read, so we can inspire others to pick up a book! Some of our wonderful readers have sent us their reviews of some equally awesome books, and you can read these below.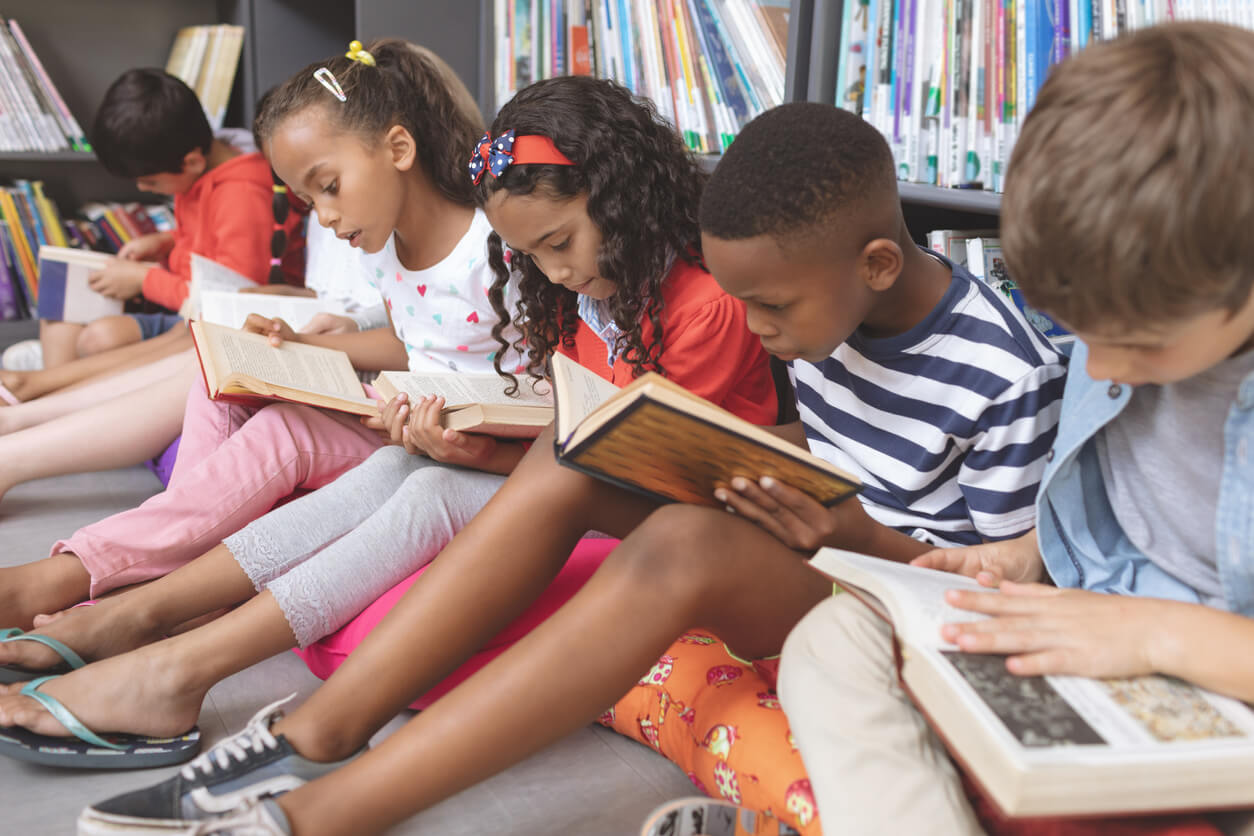 The Lion the Witch and the Wardrobe – C.S Lewis
There were two girls and two boys who were evacuated because their parents fought in the war, and they went to the countryside. One day they were playing hide and seek, when one of the girls, called Lucy, found a door to a different world. "She felt something soft and powdery and cold". They had a battle and the teams were the witch's team and Aslan's team. My favourite part is when Aslan makes Edmund a knight on the battlefield. My favourite character is a lion, perhaps Aslan's brother, because he is boisterous! I would recommend this book because I really enjoyed it and I have got lots of favourite parts. I think it is suitable for those aged six and over.
This book review first appeared in First News, Issue 762 22/01/21
How to train your dragon – Cressida Cowell
How To Train Your Dragon is a lovely, thrilling adventure about a small boy called Hiccup who is a son of a Viking chief called Stoick. Hiccup isn't born to look like a hero, as he is very skinny. A gigantic dragon arrives and Hiccup talks to it for a long time, and his friends decide to defeat it. But another dragon arrives called Purple Death and is even larger than the first dragon.
This is a truly charming adventure by Cressida Cowell, designed for adventure lovers!
This book review first appeared in First News, Issue 763 29/01/21
Slime – David Walliams
I thought this fiction book was outstanding and really funny! The main character is called Ned and he creates a new friend called Slime by mixing thousands of extremely yucky things like bat eggs, slug juice and very mouldy mould together. They live on an island called the Isle of Mulch, where all the adults are horrible except Ned's parents. Slime and Ned get revenge on the nasty grown-ups that were treating children horridly. My favourite part was when Slime turned into a slime-odactyl and Slime and Ned stepped on Captain Pride's park that no-one had ever stepped on before.
This book review first appeared in First News, Issue 768 05/03/21
The BFG – Roald Dahl
The BFG is my first Roald Dahl book and I really enjoyed reading it. This book is about a giant and a small girl called Sophie who become friends. The BFG looks big but he is a very friendly giant. The BFG and Sophie save people from the bad giants called bone-crunching brutes. They ask the Queen to help them and they have a big breakfast at the palace. My favourite part in the book is when the BFG uses funny words like scrum-diddly-umptious, human beans and snozzcumber. Everyone should read this book because it will make you laugh.
This book review first appeared in First News, Issue 689 30/08/19
Goodnight Mister Tom – Michelle Magorian
Goodnight Mister Tom is set in wartime Britain and centres around a boy called William, who goes to live with a man in the countryside, Tom. William's mother is very strict and believes in caning. Coming to live with Tom, William's life takes a dramatic turn. It turns him from a shy boy into a strong, confident boy. I would suggest this book to anyone who likes thinking about themes in a story. Lightness and darkness, friendship and love all feature again and again. Some of the storylines might be upsetting, but anyone over the age of ten would enjoy it. I really loved this book. I hope you will enjoy it as much as I did!
This book review first appeared in First News, Issue 682 12/07/19
 Wonder – R.J Palacio
What an amazing book! I didn't want to put it down it was so good. It is about a boy called Auggie who has a terribly deformed face and he is starting school for the first time. It was an inspiring book because of the friendships he makes and it got me thinking about how Auggie coped at middle school and how important kindness is. This book is written from the views of different people in Auggie's life, which makes it really interesting to find how Auggie's deformity affects the other people in his life.
This book review first appeared in First News, Issue 676 31/05/19
Boy Underwater – Adam Baron
Cymbeline hasn't ever been swimming. Not once. But how difficult can it be? He's searched 'front crawl' and uncovered his dad's swimming trunks. He's totally ready, right? Wrong! What he's not ready for though is the tragedy at the pool or what it leads to. With help from friends and family, Cym must uncover the secret of why his mum never took him close to water. The reason will turn his life upside down..
I really enjoyed this amazing book. I would recommend it to 9-12-year-olds but I think everyone will enjoy it. It is a very emotional book in a good way and it will make you laugh out loud.
This book review first appeared in First News, Issue 666 22/03/2019
Nancy Drew and the Mystery at Lilac Inn – Carolyn Keene
Nancy and her friend Helen are attending their friend Emily's wedding. At the same time, Nancy has been asked to work on a case at Lilac Inn. A week before Emily's 21st birthday, her birthday diamonds go missing, and someone is trying to blame it on Nancy! I really enjoyed this book, because it is very gripping, and once you've got into it, it is really hard to stop. It is a little bit scary at times, so I'd recommend this book for readers aged 8-14. I'd give it five stars out of five.
This book review first appeared in First News, Issue 658 25/01/2019
In The Mouth Of The Wolf – Michael Morpurgo and Barroux
When reading In The Mouth Of The Wolf, I felt like the story being told was one that was really important, and it's not often you feel like that when reading a book! The book is about Francis and Pieter, two brothers who took very different paths during WW2. One of them joins the RAF and the other stays home and refuses to fight… at first. In The Mouth Of The Wolf is quite a sad book, but the story it tells is quite an unbelievable one, so you keep reading. The illustrations are lovely, too, making the whole book really atmospheric. If you're interested in WW2 and want to know the stories of some spectacular people whose lives were changed by the war, don't miss this book!
This book review first appeared in First News, Issue 645 26/10/18
Alice's Adventures in Wonderland – Lewis Carroll
Down and down the rabbit hole Alice tumbles, straight into a magnificent Wonderland where curious things are normal and normal things are curious! Alice is different, doesn't feel that gender should restrict her in any way and lets her imagination, passion for life and her can-do attitude take her to a world full of adventure. Young Alice follows a white rabbit with a pocket watch, leaving the expectations of society behind her. She falls into a land that unlocks the reader's imagination and creates images that will bring colour to your life. Alice meets all kinds of creatures in Wonderland – some wonderfully nice and some not so nice at all! She doesn't quite understand her new friends at first, but she eventually gets used to their silly language, and sees the internal logic of their nonsense and non-stop tea parti es. She also faces the horrid Queen of Hearts to save her friends in a race against time… read the book to find out how she gets on.
This book is my all-time favourite and can be read by young children like me or adults to just remind yourself that nothing is impossible if you dare to dream and take the leap. This fantasy book is well written, with each chapter drawing you to the next. I rate it five stars. It is wonderfully written to keep you drawn in and extremely funny in parts!
This book review first appeared in First News, Issue 638 07/09/18
Journey to the River Sea – Eva Ibbotson
This is a mind-blowing book that I would recommend to someone adventurous, aged 8-13! It is about a young girl named Maia who gets placed in a boarding school after her parents died.
During her time there, she receives a call from a family in the River Sea (Amazon) who want to adopt her. The family is called The Carters, who have twin daughters. Maia imagines them to be very fun-loving and go on lots of adventures in the jungle, but when Maia and her school's governess Miss Minton arrive, she finds that they are two spiteful sisters who see the jungle as an enemy and refuse to go outdoors. While Maia is living there, she meets a mysterious boy named Finn who is in hiding from two detectives who want to bring him back to England to live with his ancestral family. Maia has lots of fun and meets new people and, with Finn, she experiences many spectacular adventures in the wild – while the twins have never been outdoors!
This book appealed to me because I enjoyed reading about Maia's curiosity, her adventurous spirit and how she made the most of her situation.
This book review first appeared in First News, Issue 628 29/06/18
Born to Run – Michael Morpurgo
I just read the best book ever: Born To Run by Michael Morpurgo. I love this book because it's all about dogs, and I love dogs. The story is about the life of a dog and how it moves to different owners and each ti me it has a great ti me. It's also good because you see the story through the dog's eyes. You feel a whole range of feelings. You start happy, then you change to worried, then lastly you go to sad before it starts all over again. If I were you, I'd read this book, especially if you're a dog lover. I rate this book five stars and I think if you read it, you will, too.
This book review first appeared in First News, Issue 599 08/12/17
We want your children's book reviews! 
We'll need around 125 words on a book they've been reading and a picture of themselves sent to [email protected]
If you would like some more inspiration on must-read books for your children, take a look at our Book Guide – Aimed for children aged 7-14 years.
Categories
You might also like