Big Interview | Greg James and Chris Smith
23rd September 2021
Authors, radio stars and National Literacy Trust ambassadors Greg James and Chris Smith have said goodbye to the Kid Normal series (for now) and written an all-new story: The Great Dream Robbery! We spoke to the pair about where they get their inspiration, writing a book during lockdown and, obviously, dreams!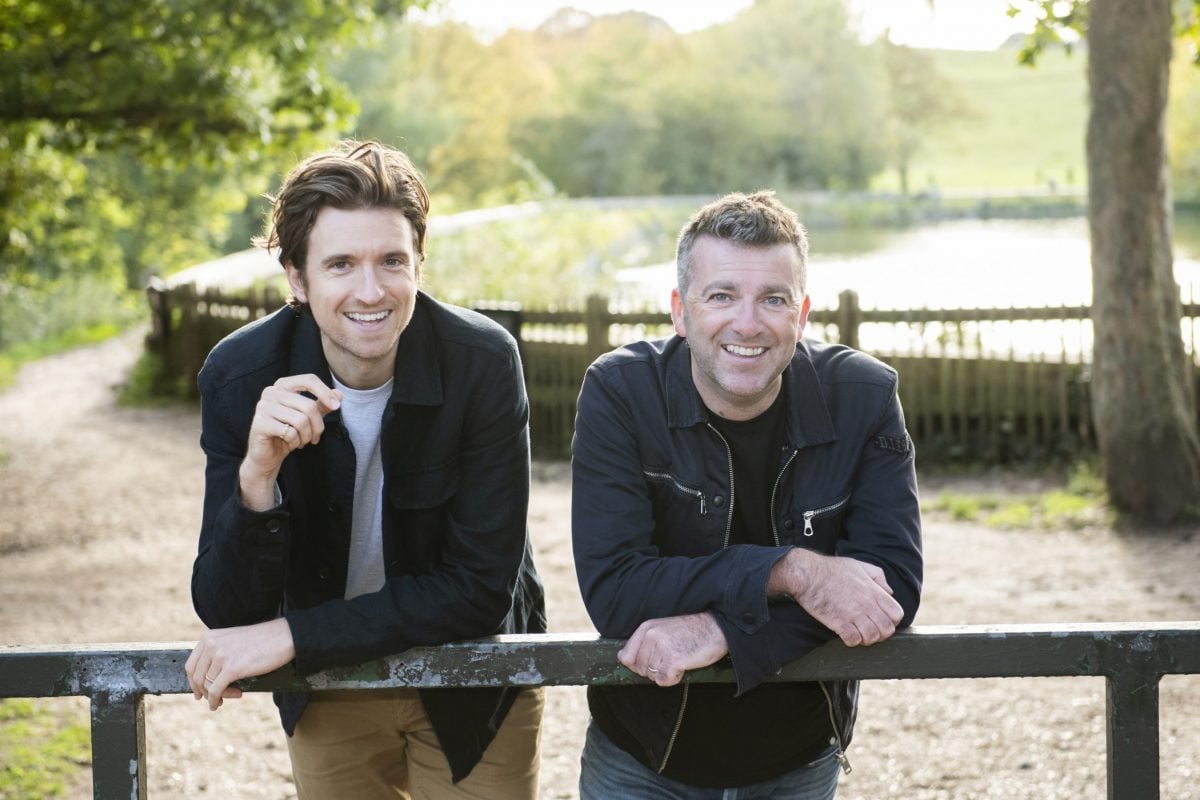 What can you tell us about The Great Dream Robbery?
Chris: Imagine, if you will, a machine that allows you to enter other people's dreams. Sounds amazing, right? That's what the plot is centred around. Our hero is called Maya Clayton, and her dad, Professor Dexter, has invented this rather wonderful machine. But Professor Dexter has been trapped by his enemies inside a nightmare, so Maya and her new friends, the Dream Bandits, have to enter dreams in order to rescue her father.
How does it feel to be working on a new series after Kid Normal?
Greg: It feels really liberating now! We felt quite daunted by it, actually! It was a huge challenge to come up with something that was new, and starts and ends in the same book. Because of the pandemic, we weren't doing anything in our lives to write about, so we had to dig a bit deeper – and write ourselves out of sadness I suppose.
Chris: We had to engage our imaginations and just keep that self-belief that your imagination is limitless. Weirdly, that's what we ended up writing a story about. We wrote a whole story about imagination, because what Maya and her friends discover inside dreams is that whatever they can imagine they can bring to life.
Greg: When we were coming up with ideas for the book, we thought: "What are the things that have really inspired us in the last few years?" And a lot of it was meeting our readers and feeding off their imaginations! So we would just do as nine-year-olds would do, and be unashamedly wacky! I suppose at times we really were inspired by them for this book. What's it been like to write a book during a pandemic?
Chris: It's largely been over Zoom! Partly in the park when, last summer, we were able to go and sort of sit a couple of metres apart. Some of The Great Dream Robbery was written beneath an oak tree! It had its advantages and disadvantages. You're not right together, enjoying a pizza and running about, but then we had to get things done with set time limits on Zoom – because there is less galloping about! Would you visit each other's dreams if you could?
Greg: Yeah, I would! Yeah, Chris has got a wonderful mind and he's very funny, and I feel like inside Chris' brain is a fantasy realm. I think there's another realm in Chris' head with unpronounceable characters and far-off mystical lands, so I think I'd have quite a nice time there.
Chris: In The Great Dream Robbery, the characters discover that what they can do is influence other people's dreams when they visit them. So they use this to make one of the baddies in the book frightened of cows. They give him lots of nightmares about cows! So I think what I would do is play a trick on Greg, maybe make him scared of something that he really likes… perhaps cheese!
We hear you're joining the National Literacy Trust's Connecting Stories initiative, so can you tell us about that?
Chris: We've done lots of stuff with the National Literacy Trust before, and they do absolutely incredible work. And they're so, so passionate about what they do! So when they asked us to come on board, and sort of be ambassadors.
Greg: We are ambassadors! And please refer to us as such! Chris: So to work to try and get more books into the hands of more kids was a no-brainer for us.
How was it getting back in front of readers for the book's launch?
Chris: Weirdly emotional! It was at Dreamland in Margate, standing on stage and seeing the faces of kids with their parents, then watching the joy as they got involved and started making up a story with us.
Greg: It was also great to field questions from the kids again! A nice reminder that we're not just writing into the void, and that kids are absolutely still reading and still enjoying stories, and despite what's going on around them in the world, they're still able to escape into a good book! Lastly, would you rather visit other people's dreams or have complete control over your own dreams?
Greg: Tough one! But I'd have to go with controlling my own.
Chris: In The Great Dream Robbery, one of the characters dreams a milkshake that tastes like a different chocolate bar every sip! It's quite selfish, but I want my own dreams, with a nice milkshake!
The Great Dream Robbery is out now. Both Greg and Chris will be appearing at Bath Children's Literature Festival
Categories
You might also like