Special Report | Let's talk: Body image
12th August 2021
Body image is all about how we think and feel about our physical appearance. That can include our weight, our hair type, our skin colour – all sorts of things. Sometimes we worry about how we look, or how other people might see us. For some people, these concerns can cause lots of anxiety and distress. This week, the NSPCC's Childline service released data that showed counselling sessions about eating and body image disorders have increased during the pandemic. Here, we take a closer look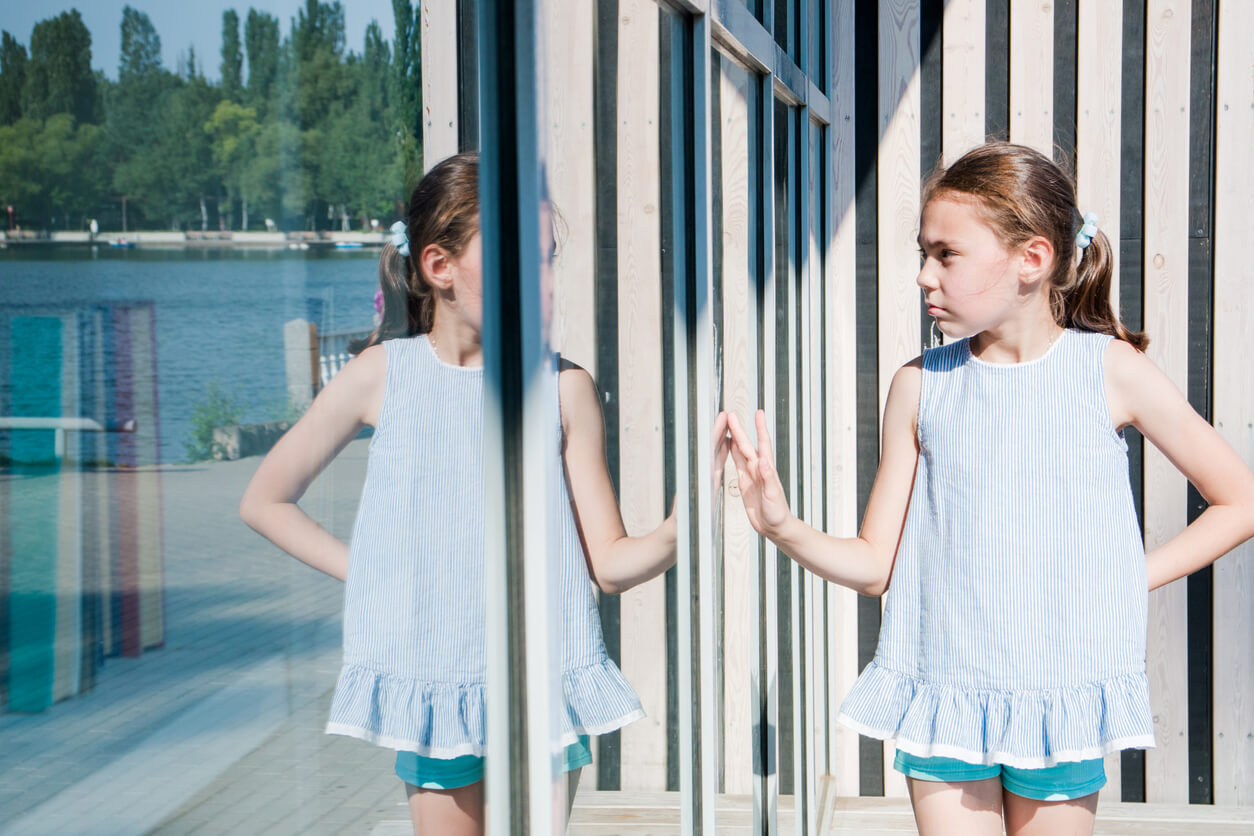 The facts
Childline has delivered nearly 5,000 counselling sessions about eating and body image disorders in 2020/21 since April last year, new data has shown. Just under half of these sessions were delivered to children aged 12-15. That's a 13% increase compared to the year before. The numbers show that 74% of the sessions were with girls, 4% were with boys and 22% of young people didn't reveal their gender. Childline has now launched a social media campaign to support young people struggling with these issues.
Why are these issues on the rise?
The coronavirus pandemic has been very hard for lots of young people. Childline's counsellors spoke to many who said they were eating more during the lockdowns, which had caused them to put on weight. Factors such as being bored, finding more temptations around the home or family members insisting on having regular meals each day were some of the causes. Some young people said they found themselves feeling sad, guilty and regretful. Others were worried about reactions from their friends or classmates when they returned to school. Young people also struggled with the disruption to their normal routines, such as school being closed and not being able to see friends and family. These routines would normally help them to feel in control over any existing eating or body image problems. Many found it very challenging being cut off or having reduced contact with eating disorder clinics, therapists and social workers.
What is Childline doing?
Childline has launched a summer social media campaign to support young people struggling with issues about body image or eating disorders. The service will use Facebook, Instagram, TikTok and Snapchat to address any worries young people may have and offer advice and support for getting help.  The campaign also aims to highlight how Childline is always there if anyone needs it.
Is anything else happening?
Yes! The NSPCC's Young People's Board for Change, which was formed earlier this year, has also been working with Childline on a video for the campaign. They talk about the pressures that young people face online. Will Blewitt from the board said: "Being a young person can be a period of great anxiety, worrying about the way we act and look. But in the age of social media, young people are constantly being exposed to pictures and accounts that give totally distorted views of what is real and what is not." Catch the video when it launches later this month.
How can I get help?
If you think that your child, or someone you know, may be struggling with body image and/or eating disorders, you should try and initiate a conversation with them. Take it slow and try to understand how they may be feeling. Sometimes it is hard for a child to open up, even to a trusted adult. It is important to make children aware of the support available to them, in case they prefer to speak to someone that they do not know personally. Childline can be contacted on 0800 1111 or at childline.org.uk, Alex Gray, Service Head of Childline, said: "No worry is ever too small and our counsellors are always here to listen."
Body image concerns affect people from all walks of life, including glamorous celebrities. Former Little Mix star Jesy Nelson has talked openly about how she was bullied online over her appearance. She even made a special BBC Three documentary all about her experiences and how badly it affected her mental health. Thankfully she managed to get help and support to deal with the issue.
This Special Report first appeared in First News, Issue 791, 13/08/21.
Categories
You might also like