Welcome to
The UK's most trusted weekly news source for children aged 7-14 years old.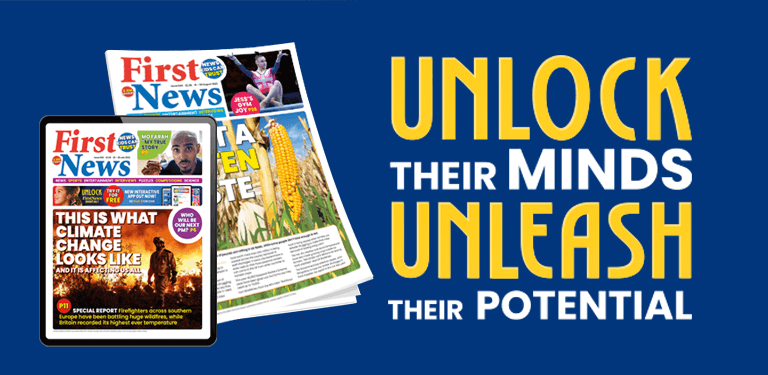 First News delivers impartial news and news-based learning resources to empower today's young citizens!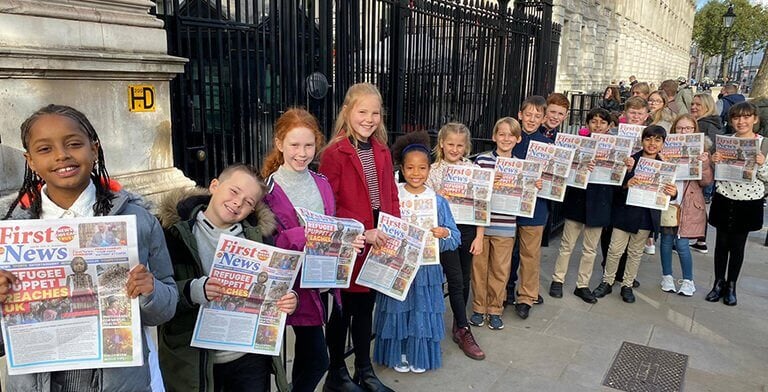 Our Mission
Yes, First News is on a mission! To unlock children's minds and unleash their potential by fuelling curiosity, inspiring debate, and supporting their critical thinking. Expertly written by award-winning journalists, First News takes the fear out of sensationalised stories providing a balanced and truthful view of the world, carefully and sensitively explaining context and background.
First News gives children the knowledge to help them to form opinions and express themselves confidently on current affairs topics and the world in which they are living.
Improving news literacy is at the heart of everything we do, whether through our acclaimed newspaper or our award-winning news-based learning tools and resources for schools and educators.
First News at Home
In a rapidly changing world where children are exposed to fake news and misinformation, First News provides unbiased, age-appropriate, non-sensationalised content which is fun to read! Help your child have the best head-start with a truthful view of world events, alongside a unique experience of reading for pleasure.
Enjoy First News at home, in print delivered to your door every week or via the First News App which is jam-packed with fun-to-read, exciting and interactive features including award-winning videos, interactive and shareable games and puzzles, polls, competitions and daily news updates.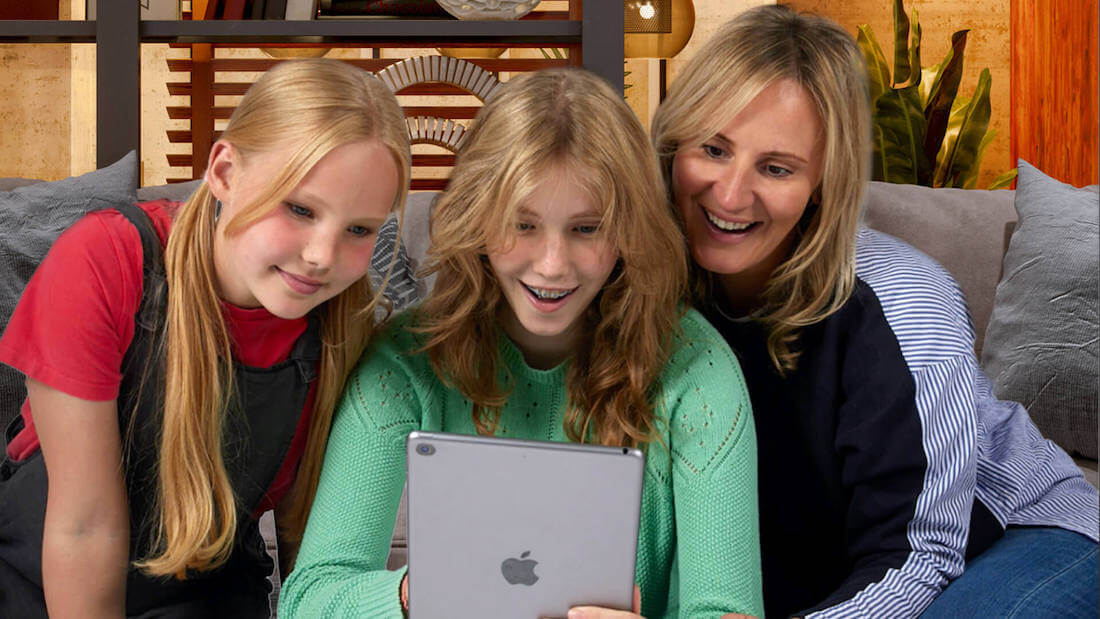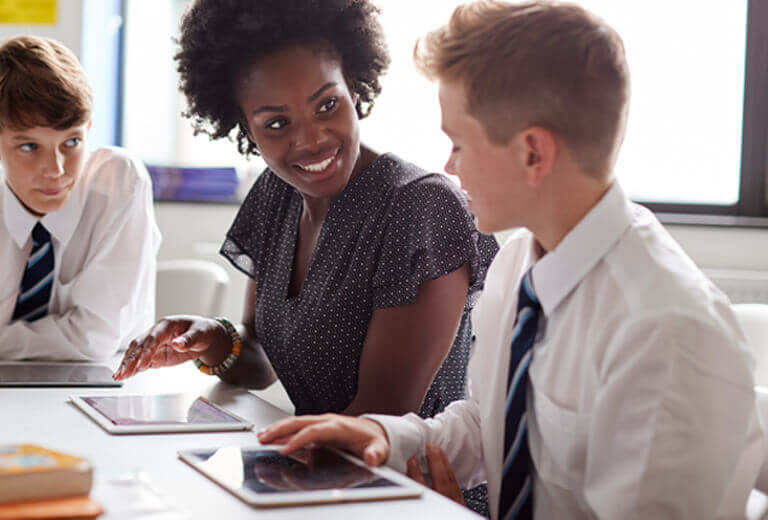 First News in School
First News Education brings together First News and award-winning ed-tech learning resources to provide schools with a complete solution for effective news-based learning throughout Key Stages 2 and 3.
Through multi-level reading activities exploring worldwide news, First News Education supports lessons in English, Citizenship, PSHE and across the curriculum. It is our goal to equip children with an enriched knowledge of the world and the fundamental reading, writing and oracy skills they need to succeed. Discover the power of news-based learning and join thousands of schools around the world who choose First News Education.