WWF's #PromiseToThePlanet – Help tackle climate change
9th September 2021
World leaders will come together in the UK later this year to plan how to tackle the urgent threat of climate change. Young people and schools are being invited to form a Forest of Promises to send a message to world leaders, and to put down the roots of a green future in their communities.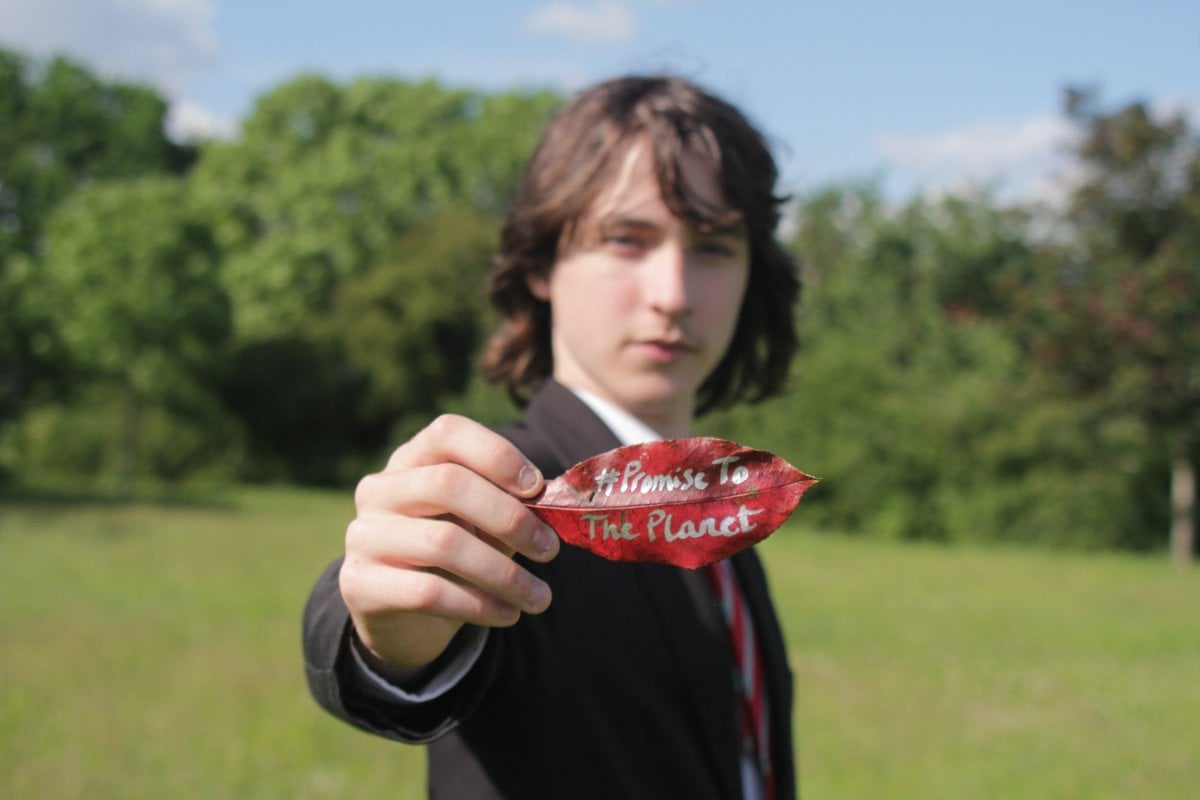 Turning over a new leaf to tackle climate change
This is an important year for people and the planet. Human actions are causing climate change, breaking the planet's natural balance that keeps us comfortable, healthy and safe. People that have done the least to cause this crisis are often the most affected by the problems caused by the planet getting hotter.
We need urgent change. And we need it to be fair.
This year, there is an opportunity to start down a new path, and our nation's young people can be a part of it. In November, world leaders will meet in Glasgow for a conference on climate change called COP26. The decisions they take there will shape all our futures. It's our climate, and our future, so we all deserve to have a voice in this important debate.
Why should young people get involved?
WWF, working with The Climate Coalition and many other organisations, is calling for young people to share their own promise to the planet, and a promise they want world leaders to make, on leaves that will be displayed during COP26. This will send a strong message to world leaders that young people are ready to do their bit in the fight against climate change – and need them to step up and do their bit to protect our future.
A leaf on its own may seem small, but many leaves together allow trees to grow, forests to form, worlds of wildlife to thrive. That single leaf becomes powerful. A force for growth – and for change. Our children can make change too – together with world leaders – to protect our planet. Young people in schools and Scout troops across the UK and around the world are being asked to share their #PromiseToThePlanet to help tackle climate change, and the promise they want to see made by world leaders.
Branch out to COP26!
WWF and partners will be bringing a tree from the Forest of Promises right into the heart of COP26 – and your child's leaf could be on it. Show your child the steps below and get their leaf to WWF by 20 October to be included.
1. Make a leaf
You could use one of the templates provided, get creative and draw your own leaf shape, or find a fallen leaf from a favourite tree. Make sure it's big and strong enough to write on!
2. Write your promise to the planet on one side
It could be as simple as cycling anywhere you can rather than getting a lift, or making food and snack choices that are kind to the planet. Or you could go further, and promise to try and bring about a bigger change in your community by talking to your local MP or school management, or starting a local club or campaign. For ideas on what #PromiseToThePlanet you could make, and to record your action as part of the global Scouts campaign, visit scouts.org.uk/about-us/help-others/promise-to-the-planet
3. Write a promise you want world leaders to make on the other side
4. Send your leaf to WWF
They can take it to the heart of COP to be seen by world leaders and negotiators who are making the decisions that will define our future. Make sure you take a picture first – or make another leaf with the same promises so you can hang it on your school's Tree of Promises on 5 November.
Download the
#PromiseToThePlanet
leaf template
here.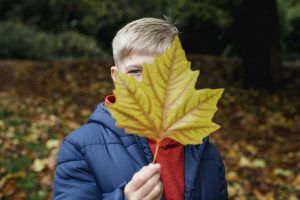 Your guide to COP26
What is it?
COP stands for 'Conference of the Parties'. By 'parties' it means the 197 nations that have signed up to the United Nations Framework Convention on Climate Change (UNFCCC), established in 1994 to prevent human activity from causing dangerous levels of climate change. This November will be the 26th meeting of these nations – so you'll see the event described as 'COP26' as well as the 'UN Climate Change Conference'. At COP26, agreements and commitments will be made on actions to tackle climate change.
Where is it taking place?
COP26 will take place in Glasgow, the largest city in Scotland. Discussions between world leaders will take place in one building (the Scottish Event Campus), hosted by the United Nations and known as the 'Blue Zone'. The public – including school groups and young people – will be able to visit 'the Green Zone' in the Glasgow Science Centre.
When is it?
COP26 will be taking place from 1-12 November 2021. It is a little late: COP26 should have been taking place in November 2020 but it was postponed for a year due to the global COVID-19 pandemic so that all parties could attend.
Why is it happening?
The world is heating up because human activity is leading to a buildup of greenhouse gases. The activity includes burning fossil fuels such as oil, coal and gas for heat, electricity or transport, but also includes the damage we are causing to the natural world – especially forests and the ocean. We need them to be healthy to help slow climate change by absorbing carbon from the air. Global warming causes melting sea ice in the poles and extreme weather events such as hurricanes and tornadoes. Evidence shows that if we don't change things quickly, the world will heat up by much more than 2°C, and this could cause huge problems for all life on the planet – including humans. World leaders need to come up with a plan of action to limit this increase to less than 2°C – aiming for 1.5°C – and help countries adapt to the changes to come. They need to make sure that this plan works fairly for everyone.
Who will be there?
About 30,000 people will attend COP26, including: Alok Sharma, the President of COP26, appointed by the UK Government. His job is to set the agenda for the conference and ensure that the conference leads to some big commitments that allow us to tackle climate change. World Leaders from more than 20 countries will attend, such as UK Prime Minister Boris Johnson. Some countries may send vice-presidents, deputy prime ministers, or officials responsible for climate or energy policy. Negotiators will be there to advise world leaders and try to find ways to make an agreement between countries that may have different priorities on how to work together to bring change. Observers will attend, including UN officials, environmental organisations, youth groups, indigenous peoples, faith groups and journalists. Despite their name, observers do more than observe – they try to influence the discussions to get the outcomes they feel are most important, and help members of the public understand what is going on in the conference.
Not everyone can attend COP, but what happens there will affect everyone on the planet – especially those who are already facing problems as a result of climate change. Some of the people who are most at risk of climate change are those in communities or nations that did least to cause it, because their lifestyles do not result in as many greenhouse gas emissions as someone living in a country like the UK where it is normal to own a car, buy food and other products from all over the world, and travel a long way for holidays or work. The plans made at COP need to work for everyone on the planet, and must ensure that richer nations that have benefited most from the activities that have led to climate change must now do more to help solve the problems and protect those most at risk.
This Special Feature first appeared in First News, Issue 795, 10/09/21
Categories
You might also like