Capturing the real Christmas Spirit this Festive Season
24th November 2021
Teaching children compassion and empathy is something we all try to do – and there is no better time to promote this than at Christmas. But the truth is that children are often the most compassionate of us all.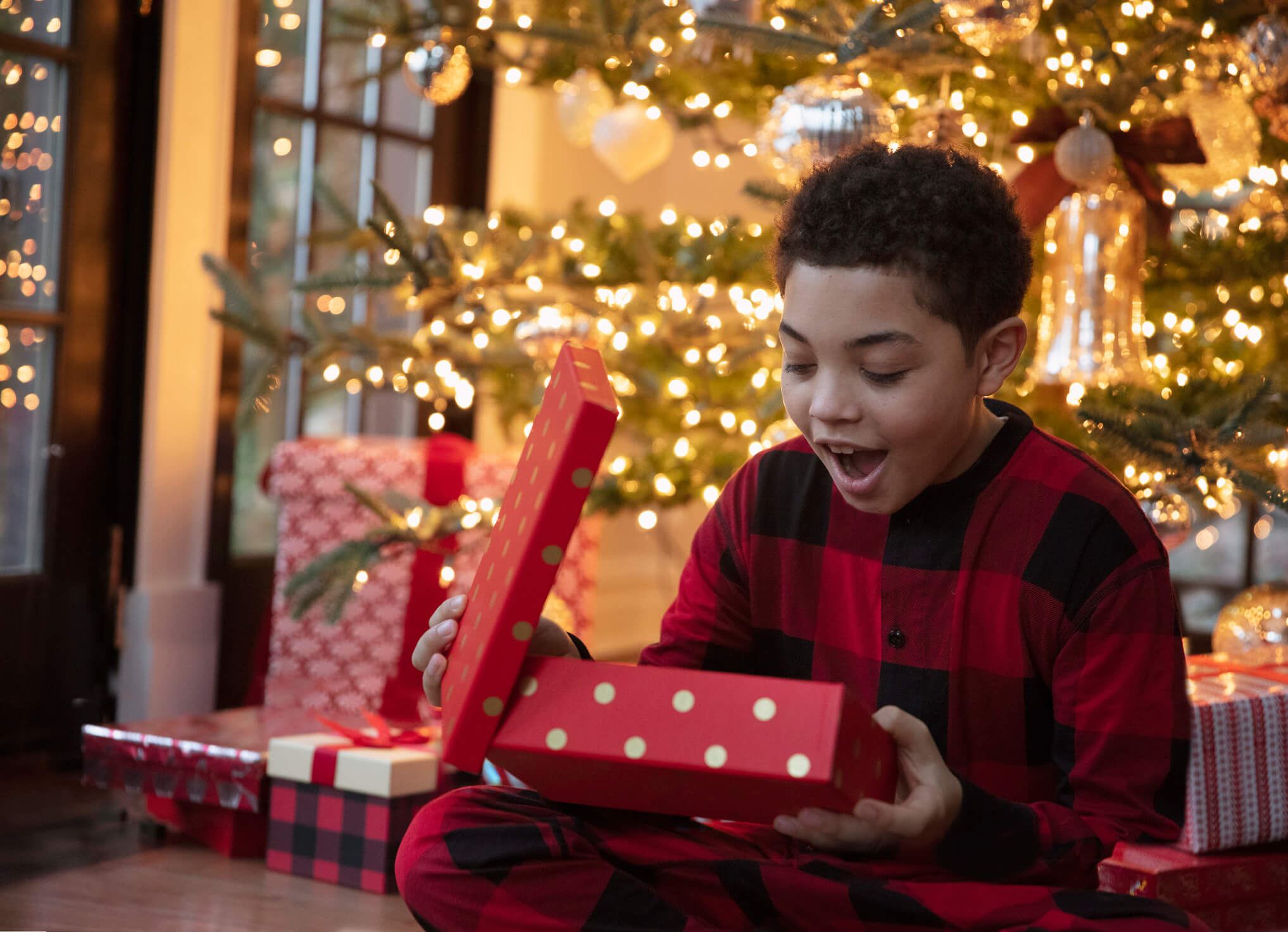 With Christmas just around the corner and the usual festive madness starting to build, it's a good time to consider how we all can make the most out of this special season.
Nothing beats the excitement of children, anticipating a visit from Father Christmas and the huge build up (that seemingly starts early in November now!) at school, in shops and in the media. Christmas dinner with all the trimmings, trips to Santa's Grotto and families coming together – all particularly special after last year's Covid restrictions.
But for all of us who love Christmas, there are many other people for whom it will bring worry and anxiety. Families who struggle financially will have to face the pressure to buy expensive presents and go on costly trips out. For many other people too, Christmas can be a time of great loneliness, particularly for those with no relatives or friends to share this special time with.
Teaching children compassion and empathy is something we all try to do – and there is no better time to promote this than at Christmas. But the truth is that children are often the most compassionate of us all.
As I see first-hand, as editor of First News, young people are doing some amazing things to support and help others. These include: organising a local collection of clothes, food and toiletries for refugees arriving in their city, arranging fun runs to raise money for foodbanks and helping elderly people with their Christmas shopping. Such kind acts demonstrate exactly what genuine festive and indeed, community spirit really is.
We all lead busy lives, with jobs and our own families to juggle so it can be difficult to see where 'helping others' can possibly fit in. However, there are many simple yet hugely impactful ways that we can promote kindness in the lead up to Christmas and indeed beyond.
When it comes to gifts there are many opportunities to give, while also supporting a good cause.
Many charities have schemes enabling you to 'adopt' an animal for someone or to sponsor a child in a third world country.
It's often hard to think of what to buy for friends and family, and many of us will be looking for a bargain later this week, on what has been termed 'Black Friday'. Shops and retailers across the country will be pulling out their best offers, hoping to encourage consumers to buy as much as possible.
Inspired by our readers' compassion for others, First News has decided to take a different approach to Black Friday this year. For every subscription bought between 26th-29th November, we will be donating an additional one to a child who wouldn't normally see First News.
A subscription to First News will provide a child with knowledge, inspiration and spark their interest in the world and our future – something all children should have access to but sadly don't.
Donating money to charities and good causes is an obvious way to support others – and this can be done in different ways. Foodbanks are currently in desperate need of donations, with more people than ever relying on these to feed their families.
Most supermarkets will have foodbank donations baskets in store – so adding a couple of things into these having done your weekly shop is easy, yet will make a genuine difference to someone's Christmas. It can also help children to understand and be aware that many other people really do struggle with basic needs, things that we can all take for granted – and not just about people not being able to afford bikes, games consoles and trainers.
Creating food or toy hampers and donating them to charities is also a great thing for children to help with – getting them to think about what other children, perhaps the same age, need and would enjoy. These small acts don't cost much, but have a huge impact on both the person giving and the person receiving.
Research* shows that doing something for a good cause has a direct, positive impact on someone's mental health and wellbeing. It really is a 'feel good' activity and can help us all get through what is, quite frankly, a stressful (though fun) time, even for those who are fortunate enough to be celebrating comfortably with friends and family.
Other ways to spread kindness at Christmas, as inspired by our wonderful readers can cost absolutely nothing. Writing a card to someone who may be on their own or giving them a call to check they are OK, plating up an extra Christmas dinner and popping it round to an elderly neighbour (most of us cook too much anyway) or helping someone decorate their house who may otherwise struggle. Even just a smile and a few kind words can make a difference – the list is endless.
After so many tough months, hopefully we will all be able to celebrate the festive season as we wish to this year. But make it count and let's follow the lead of so many young people who set such a fantastic example when it comes to showing care and compassion for others.
By Nicky Cox MBE, Editor, First News
24 Nov 2021
*www.bupa.co.uk/newsroom/ourviews/volunteering-mental-health
Categories
You might also like