This week's front page | Issue 796
15th September 2021
People all over the world are taking part in a march for the climate ahead of November's COP26 UN Climate Summit in Glasgow.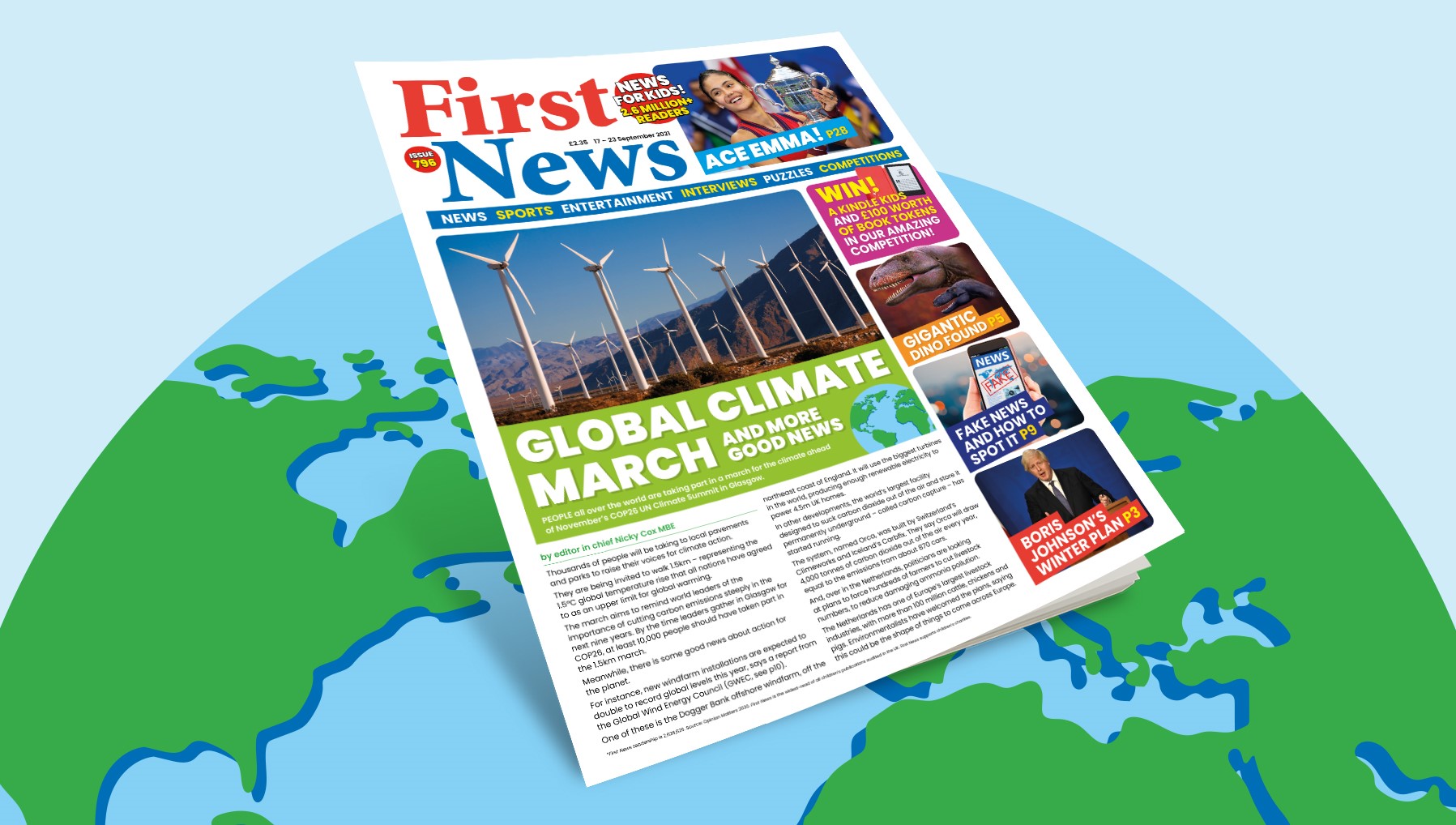 Global Climate March
Thousands of people will be taking to local pavements and parks to raise their voices for climate action. They are being invited to walk 1.5km – representing the 1.5°C global temperature rise that all nations have agreed to as an upper limit for global warming. The march aims to remind world leaders of the importance of cutting carbon emissions steeply in the next nine years. By the time leaders gather in Glasgow for COP26, at least 10,000 people should have taken part in the 1.5km march.
Meanwhile, there is some good news about action for the planet. For instance, new windfarm installations are expected to double to record global levels this year, says a report from the Global Wind Energy Council. One of these is the Dogger Bank offshore windfarm, off the northeast coast of England. It will use the biggest turbines in the world, producing enough renewable electricity to power 4.5m UK homes. In other developments, the world's largest facility designed to suck carbon dioxide out of the air and store it permanently underground – called carbon capture – has started running. The system, named Orca, was built by Switzerland's Climeworks and Iceland's Carbfix. They say Orca will draw 4,000 tonnes of carbon dioxide out of the air every year, equal to the emissions from about 870 cars.
And, over in the Netherlands, politicians are looking at plans to force hundreds of farmers to cut livestock numbers, to reduce damaging ammonia pollution. The Netherlands has one of Europe's largest livestock industries, with more than 100 million cattle, chickens and pigs. Environmentalists have welcomed the plans, saying this could be the shape of things to come across Europe.
Categories
You might also like