This week's front page | Issue 793
25th August 2021
Nearly half the world's children live in one of 33 countries highlighted as at "extremely high risk" from climate change.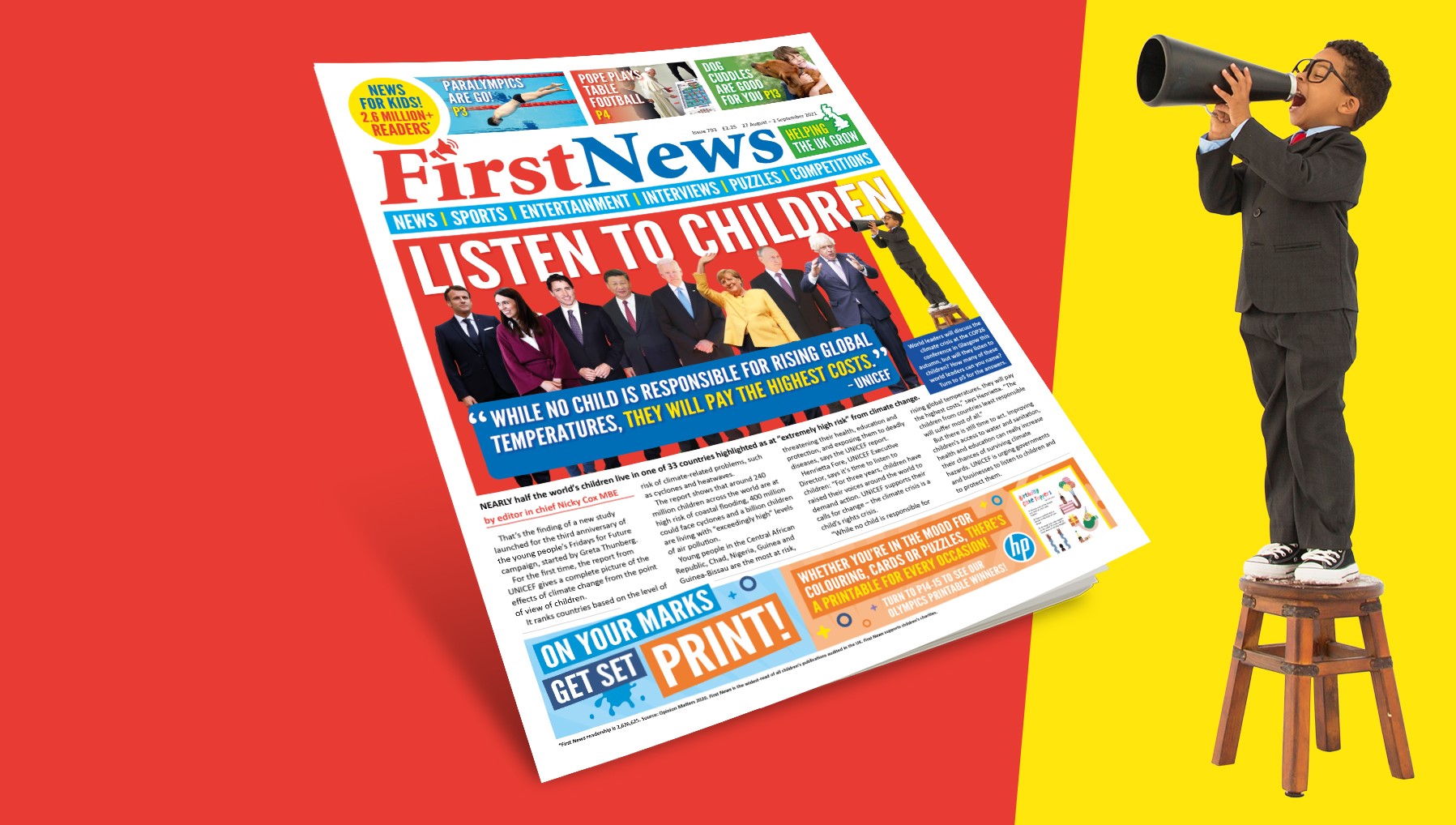 That's the finding of a new study launched for the third anniversary of the young people's Fridays for Future campaign, started by Greta Thunberg. For the first time, the report from UNICEF gives a complete picture of the effects of climate change from the point of view of children. It ranks countries based on the level of risk of climate-related problems, such as cyclones and heatwaves. The report shows that around 240 million children across the world are at high risk of coastal flooding, 400 million could face cyclones and a billion children are living with "exceedingly high" levels of air pollution. Young people in the Central African Republic, Chad, Nigeria, Guinea and Guinea-Bissau are the most at risk, threatening their health, education and protection, and exposing them to deadly diseases, says the UNICEF report.
Henrietta Fore, UNICEF Executive Director, says it's time to listen to children: "For three years, children have raised their voices around the world to demand action. UNICEF supports their calls for change – the climate crisis is a child's rights crisis. "While no child is responsible for rising global temperatures, they will pay the highest costs," says Henrietta. "The children from countries least responsible will suffer most of all." But there is still time to act. Improving children's access to water and sanitation, health and education can really increase their chances of surviving climate hazards. UNICEF is urging governments and businesses to listen to children and to protect them.
Categories
You might also like