One in seven UK shops are empty
4th August 2021
The number of empty UK shops is at its highest level for years, as the pandemic has impacted already struggling retailers.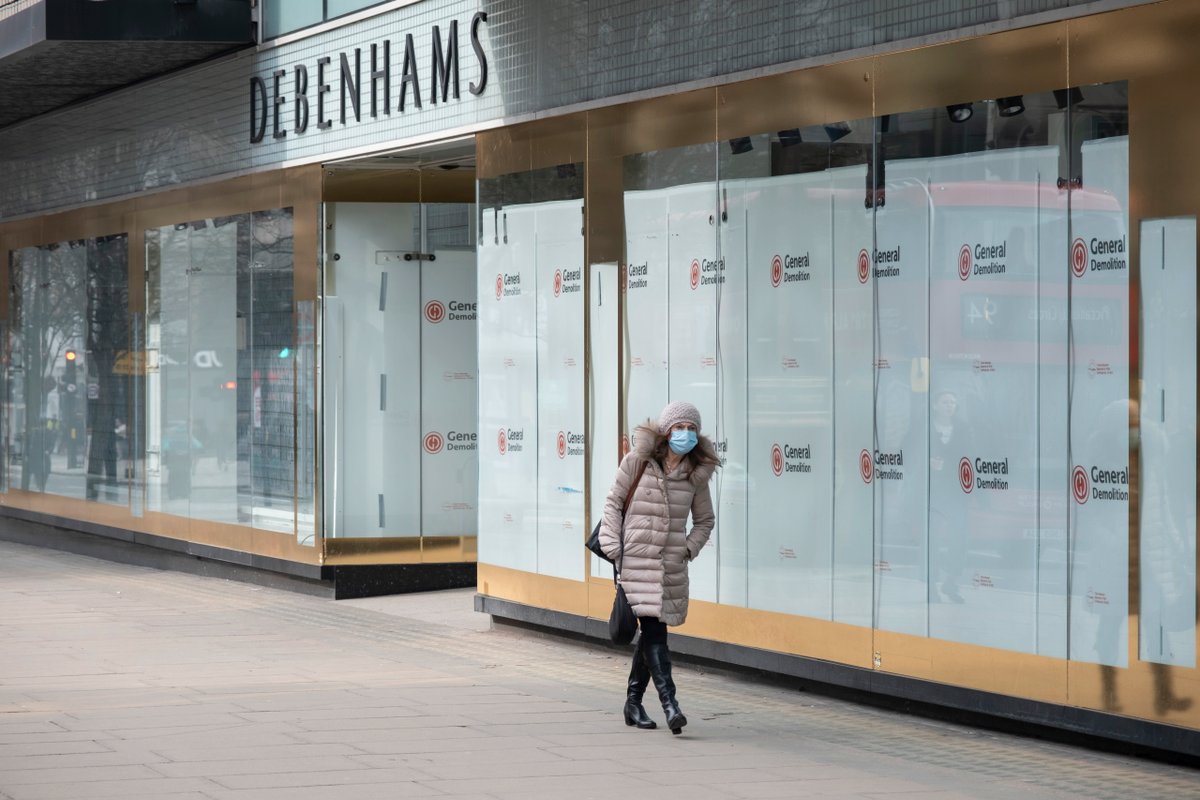 More than one in seven shops are vacant across the nation. Shoppers were increasingly moving online for their needs before the pandemic hit, but that significantly increased during national lockdowns. Research from the Local Data Company and the British Retail Consortium shows that one in five units in the country's shopping malls are empty. Former high street favourites like Debenhams and Topshop now only exist online. Helen Dickinson, from the British Retail Consortium, is calling on the Government to reduce the amount stores have to pay in taxes. Having physical stores on high streets and in shopping centres is very expensive compared to online retailers who can house much of their products in a big, out-of-town warehouse. She said: "The longer the current system persists, the more job losses and vacant shops we will see, hurting staff, customers and communities up and down the country." In other retail news, a poll shows that Londoners would accept longer waits for online deliveries if it meant reducing emissions. With online deliveries often involving a driver delivering single items to a home, they contribute to poor air quality and more traffic. A poll of 1,000 Londoners by Survation showed that over half would accept slower delivery times if they reduced carbon emissions (59%), congestion (57%) and local air pollution (58%).
We want to know what our First News readers think. What can be done to help the nation's shops? Does online retail need to change?
They can let us know their thoughts by emailing us at [email protected]
Categories
You might also like