Junior Journalist | Climate Conference
4th November 2021
ON Monday 25 October, I was honoured with the opportunity to go to 10 Downing Street and attend a children's climate conference with our prime minister, Boris Johnson, before the COP26 summit.  The day started off really early to get on the train to London…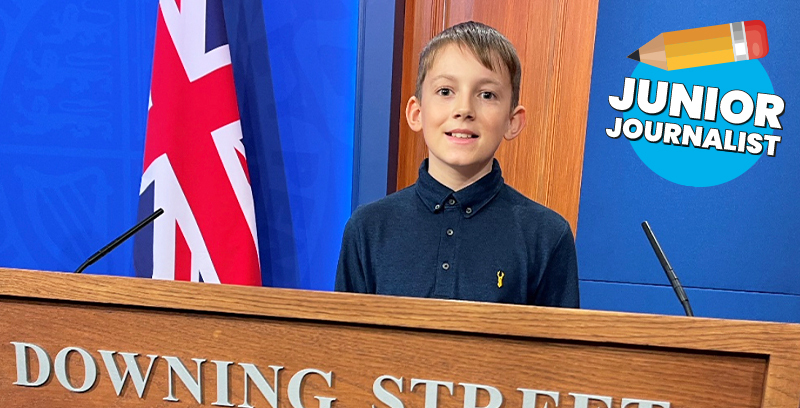 ON Monday 25 October, I was honoured with the opportunity to go to 10 Downing Street and attend a children's climate conference with our prime minister, Boris Johnson, before the COP26 summit.
The day started off really early to get on the train to London from where I live in Rotherham. When we got there, we got straight on the tube to Downing Street. It was finally time to go through the famous gates and into the conference room; I was very excited!
During the conference we had the opportunity to ask Boris Johnson questions about climate change and to tell him something we would like him to pass on to other world leaders at COP26. My question was: what single thing do you think will have the biggest impact on climate change?
Our prime minister said that he felt that he had to work together with other world leaders at COP26 to agree to make sacrifices and commitments to try to save the planet.
Tanya Steele, CEO of WWF, also said that it was important for world leaders to agree on what actions they would take to combat climate change.
I really hope that the world leaders can work together to solve the climate emergency
Categories
You might also like