Giant puppet begins journey
29th July 2021
Little Amal, an amazing giant puppet, began her walk from the Syria-Turkey border to Manchester this week, to show support for refugees and asylum seekers.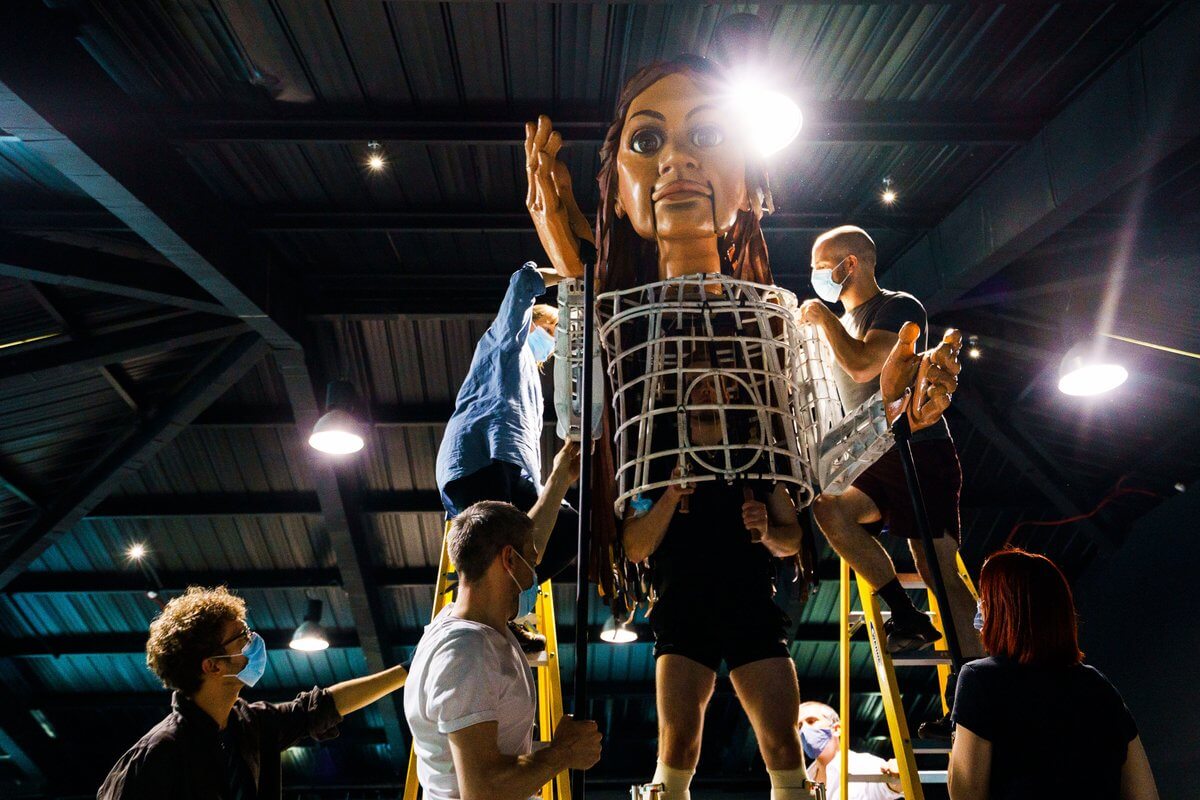 We've told you about Little Amal and her journey before in First News. She's the star of a moving theatre piece called The Walk, which will take place over four months.
As part of the show, she'll travel more than 8,000km across Europe.
Standing at an incredible 3.5m tall, she'll be controlled by different puppeteers along her journey. Some of those puppeteers will have been refugees themselves.
It takes three puppeteers to control Little Amal: one on stilts, walking her and controlling her facial expressions, while two others control her hands.  Little Amal began her trip in the Turkish city of Gaziantep on 27 July, where she was taught cooking skills by Syrian refugees who live there. It was the first of more than 100 communities that she'll meet along the way.
But her journey won't always be smooth sailing. In Athens, she'll 'get lost' before finding a thin red thread that will guide her back to the right path. In Naples, she'll even get over-tired and throw a tantrum!
To follow Little Amal's journey and learn more about The Walk, you can head to www.walkwithamal.org
Categories
You might also like