Book Special | Authors' favourites and ten classic books everyone should read
23rd September 2021
This week we're celebrating books and the joy of reading with the return of Bath Children's Literature Festival and the online Reading is Magic Festival. We've put together a list of the top ten books we think every child should read, along with some quotes from some fantastic authors about their favourite books and book characters!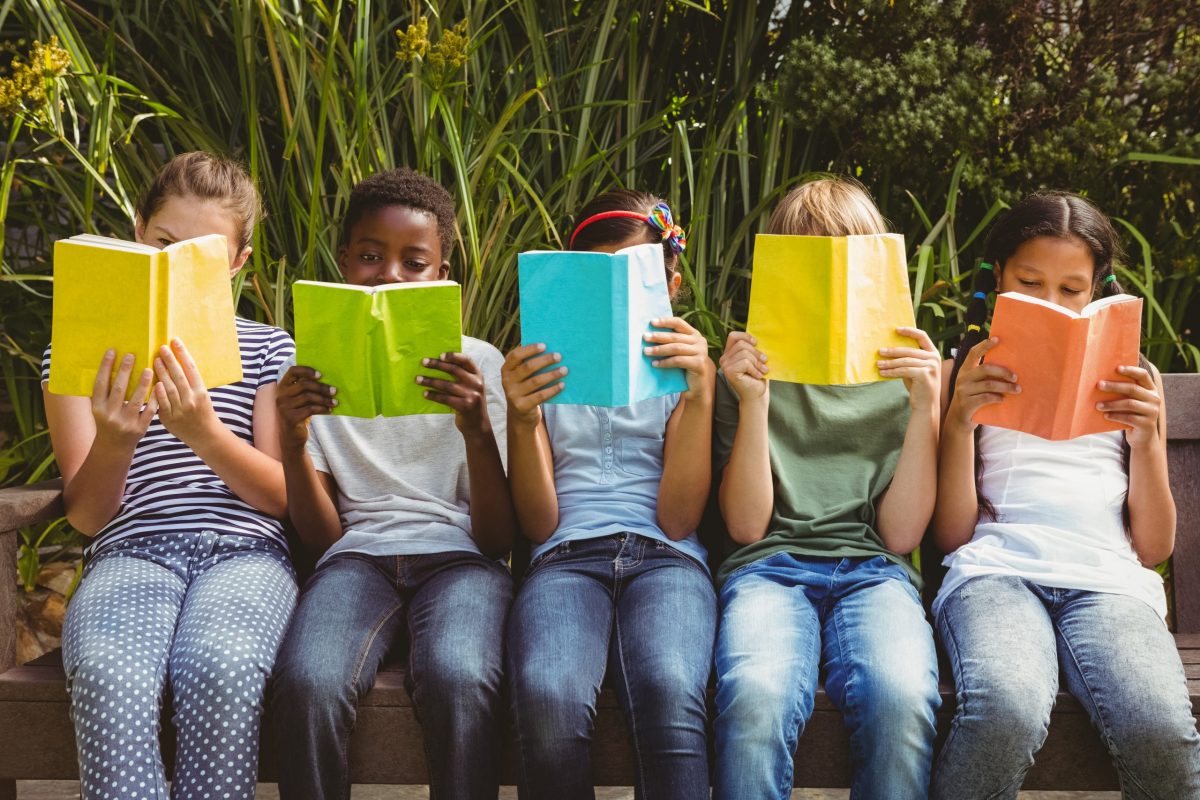 Ten books everyone should read
Harry Potter and the Philosopher's Stone, by JK Rowling

Gangsta Granny, by David Walliams

The Magic Faraway Tree, by Enid Blyton

How To Train Your Dragon, by Cressida Cowell

Matilda, by Roald Dahl

The Borrowers, by Mary Norton

A Bear Called Paddington, by Michael Bond

The Worst Witch, by Jill Murphy

The Lion, The Witch and the Wardrobe, by CS Lewis

The Brilliant World of Tom Gates, by Liz Pichon
First News readers can tell us their favourites in our poll at first.news/bestbookspoll
You can also find some more great book recommendations, over on our Great books for children aged 7-14 page.
Authors' favourites
Jacqueline Wilson, author of The Primrose Railway Children
"A favourite book of mine as a child was Black Beauty, which is about horses in Victorian England and some of the awful things that happen to horses, but it's also got some lovely bits too, and very few people read it now, but it is a lovely story."
Cressida Cowell, author of The Wizards of Once
"I liked naughty children! I loved children who didn't follow the rules, like in The Naughtiest Girl in the School by Enid Blyton. I loved Matilda too! She doesn't follow the rules in a different kind of way and of course, she has magic!"
Chris Smith, co-author of The Great Dream Robbery
"I think everyone should read The Hobbit – not just kids, everyone. They just should!"
MG Leonard, co-author of Adventures on Trains: Danger at Dead Man's Pass
"For one day, I would like to be Mary Lennox, playing in The Secret Garden with Dickon and Colin, gardening and watching the birds. I loved this story by Frances Hodgson Burnett when I was young, but as an adult it has come to mean a lot more to me because of its theme of the restorative power of nature."
Gareth P Jones, author of Fairy Tales for the Fearless: Cindergorilla
"One of the books that has stayed with me and informed my writing as a children's author is Norton Juster's The Phantom Tollbooth. It's full of wordplay and humour and I have thought about it a lot over the years. My mum read it to me and since becoming a parent, I have now read it to my children."
Sam Sedgman, co-author of Adventures on Trains: Danger at Dead Man's Pass
"I loved reading books by E Nesbit. Not just The Railway Children – although that was definitely one of my all-time favourites, for obvious reasons – but also Five Children and It and The Phoenix and the Carpet. I always enjoyed how she would start a story with ordinary children in an ordinary place and throw them into brilliant, fantastic adventures."
Loretta Schauer, illustrator of Fairy Tales for the Fearless: Cindergorilla
"I always remember reading James and the Giant Peach by Roald Dahl, in our infant school library. It was a very old edition of the story that I've now discovered was illustrated by American artist Nancy Ekholm Burkert. Her work lent the story a magical Arthur Rackham-style Gothic fairy-tale feel. I've always loved the darker, Gothic side of things ever since."
Many of these authors and illustrators will be taking part in the Bath Children's Literature Festival (24 September – 3 October) and the Reading is Magic Festival (27 September – 1 October).
Categories
You might also like